Prayas Shala at KIIT-TBI (or the KIIT-TBI Fablab) is a Department of Science and Technology (DST), GoI, supported state-of-the-art digital fabrication laboratory in Bhubaneswar, Odisha.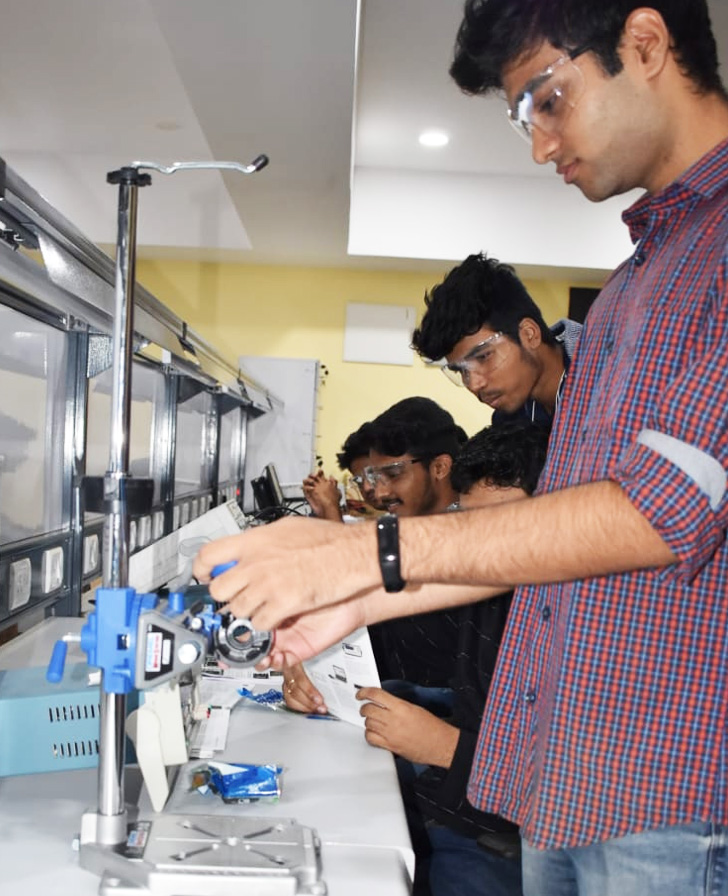 Set up with the support of the Department of Science & Technology (DST), Govt. of India under the NIDHI PRAYAS Programme, is a 4000 square feet state-of-the-art digital fabrication laboratory – Fab Lab created to inspire people and entrepreneurs to turn their ideas into new products and prototypes.
In simple terms, fab lab is a small-scale workshop offering digital fabrication. It is typically equipped with an array of flexible computer-controlled tools that cover several different length scales and various materials, with the aim to make "almost anything".
KIIT-TBI Fab Lab is going to be a network platform for makers, inventors, artists, researcher, entrepreneurs and creative people who are willing to exchange knowledge, ideas and technology to collectively empower people of all age, diverse backgrounds and abilities to experiment and invent (almost) anything to solve real-world problems at local, national, and global levels; thereby creating opportunities to improve lives and livelihoods.
To be a leading digital manufacturing center in Eastern India, in the management, development, and support of innovation processes, through technologies applied to design.