We have the best machines and tools to meet your needs! One-stop solution for digital fabrication.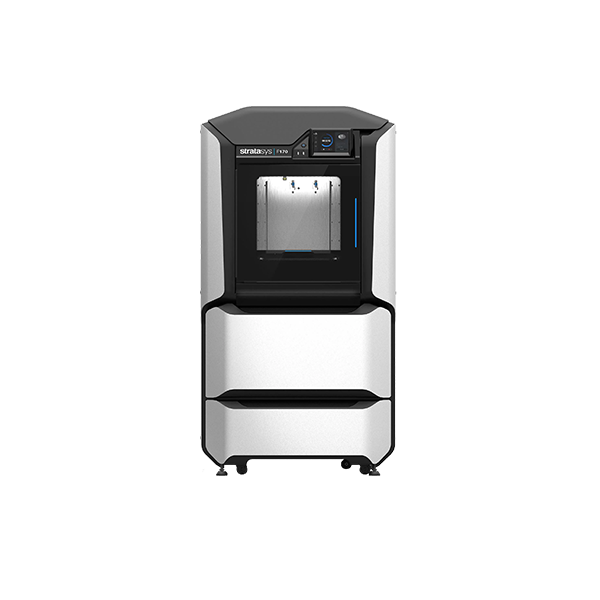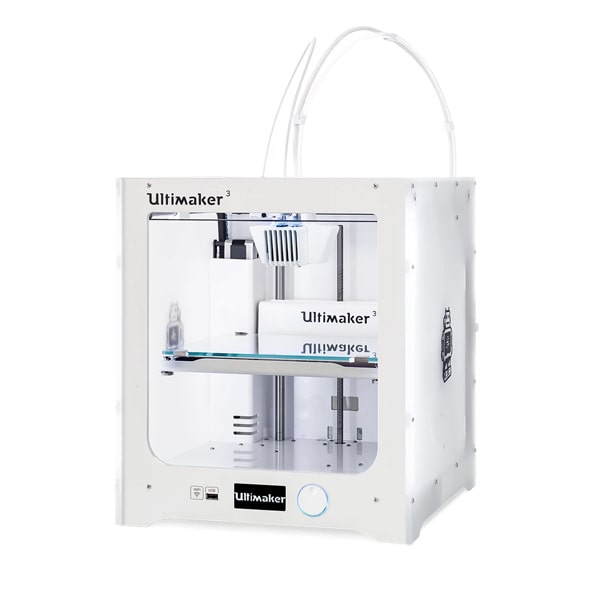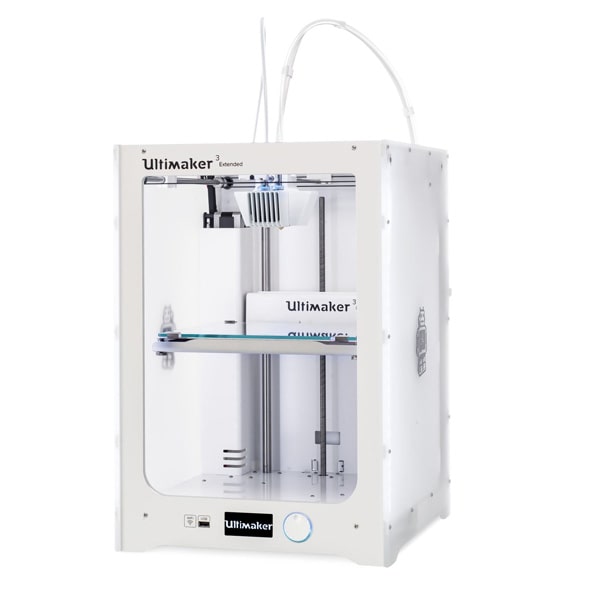 LX-1325 CNC Router Machine
The machine is capable of making designs into reality on Acrylic, Wood, ACP, Brass, Aluminum, Foam board, MDF, etc. Any mechanical 2D & 3D 3 axis design can be easily developed and manufacture using this machine. Application in metal machining, wood working, plastic cutting, acp routing, jail design, etc. 
Machining Area (X, Y, Z): 1300 x 2500 x 200 mm 
Max. Travelling Speed: 18 m/min Spindle: 6.0 KW, Air Cool (HSD Italian) 
Spindle RPM: 18000 max. 
Transmission: X and Y Axis Transmit by Straight Rack & Pinion 
Repeat Location: 0.025 mm 
Supported materials: Acrylic, Wood, ACP, Brass, Aluminium, Foam board, MDF, etc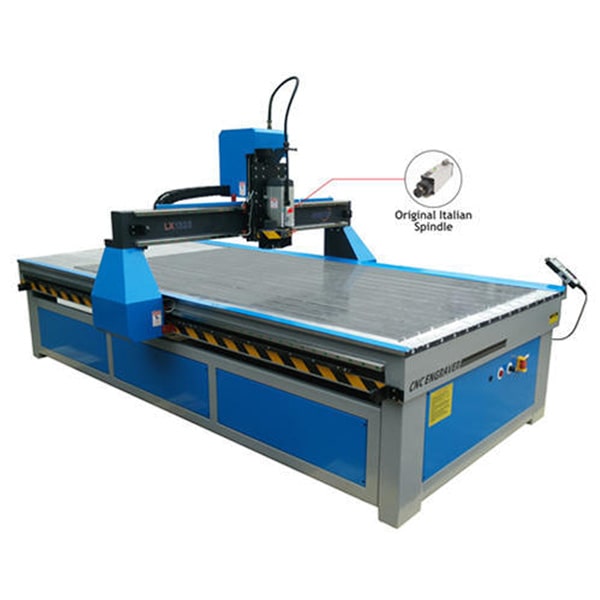 A machine capable of acrylic, leather, mdf, cutting and engraving up to 20 mm of thickness equipped with 100 Watt DC glass laser tube.
Cutting Area (X, Y): 1220 x 918 mm (4 x 3 ft)
Laser Power: 100 Watt
Driving System: Stepper Motor
Max. Cutting Thickness: Up to 20 mm Acrylic
Travelling Speed: 0.1 to 400 mm/s
Reposition Accuracy: 0.02mm
Minimum Letter Size: 1 mm (English Font)
Supported Format: PLT, DXF, BMP, JPG, AI
CNC Vertical Milling Machine
Yes, the Tormach 770M can cut titanium and stainless steel like butter with accuracy. Ability to cut challenging materials like titanium and nickel, Stainless steel and even softer materials like aluminum, wood, or plastics.
Travels
X-Axis: 14 in. (356 mm)
Y-Axis: 7.5 in. (191 mm)
Z-Axis: 13.25 in. (337 mm)
Spindle
Spindle Power 15 hp /112 kW
Maximum Speed: 10,000 RPM
Transmission: Poly-V belt
Spindle Taper RB
Tapping: Tension/Compression, Auto-Reversing, Thread Mill
PCB Design and Fabrication
The ProtoMat S63 is the ideal system for fully automatic PCB prototyping applications with speed and accuracy. Perfectly suited equipment for Dual layer- and RF applications where the high rotational speed ensures the fine structures of up to 100 μm required by many modern applications. 
Build Dimension: 229 x 305 x 35/22 mm / (9" x 12" x 1.4"/0.9") 
Resolution (X/Y): 0.5 μm (0.02 mil) 
Milling spindle: Max. 60 000 rpm, software controlled 
Tool change: Automatic, 15 positions 
Milling width adjustment: Automatic 
Drilling speed: 120 strokes/min 
Travel speed (X/Y): Max. 150 mm/s (6"/s)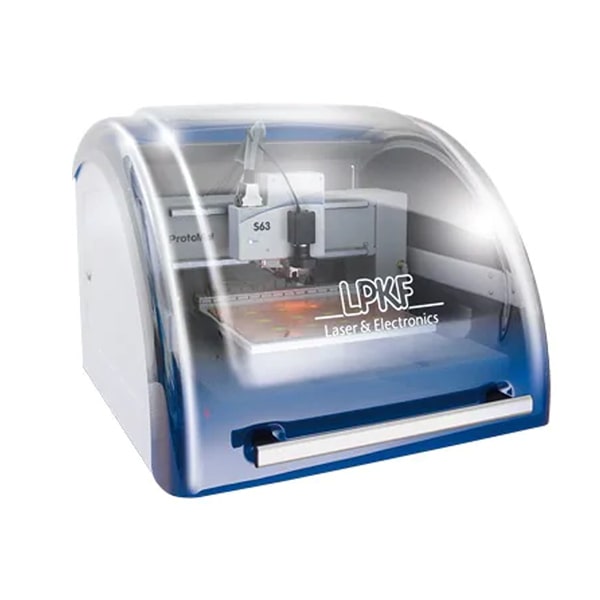 Multi-functional Handheld 3D Scanner. It provides multiple scanning modes and delivers simple and fast scanning with its convenient handheld design.
This vinyl cutter is equipped with servo motors and arms facility means "Automatic Registration Mark System" which allows you to cut the border of digital printing very precisely. This feature is very helpful to make stickers, logos, etc. 
Max Media Width: 1350mm Max. 
Cutting Width: 1260mm 
Straight-line Max. Speed: 37.8 inches/s (960mm/s) 
Mechanical Resolution: 0.0005 inches/pulse (0.01254 mm/pulse) 
Repeating Precision: 0.003 inches (0.082mm)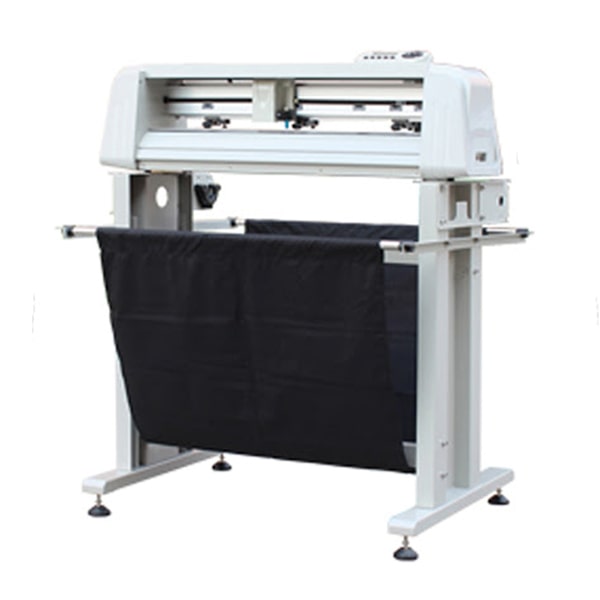 Advance Electronics & Testing
Provides cutting edge technologies to startups and makers to develop electronic devices using facilities like Electronics Assembly Unit, Soldering Rework Station, and Electronic Tools & Components.
Analysis of developed electronics can be achieved by our LabVIEW Testing & Analysis Bench.
We also provide Embedded Development Boards, Embedded & IoT Sensors for device developments. 
Facilities under Advance Electronics & Testing: 
Electronics Assembly Unit 
Soldering Rework Station 
Electronic Tools & Components 
LabVIEW Testing & Analysis Bench 
Embedded & IoT Sensors 
Embedded Development Boards (e.g. Arduino, Rpi, Intel boards, etc)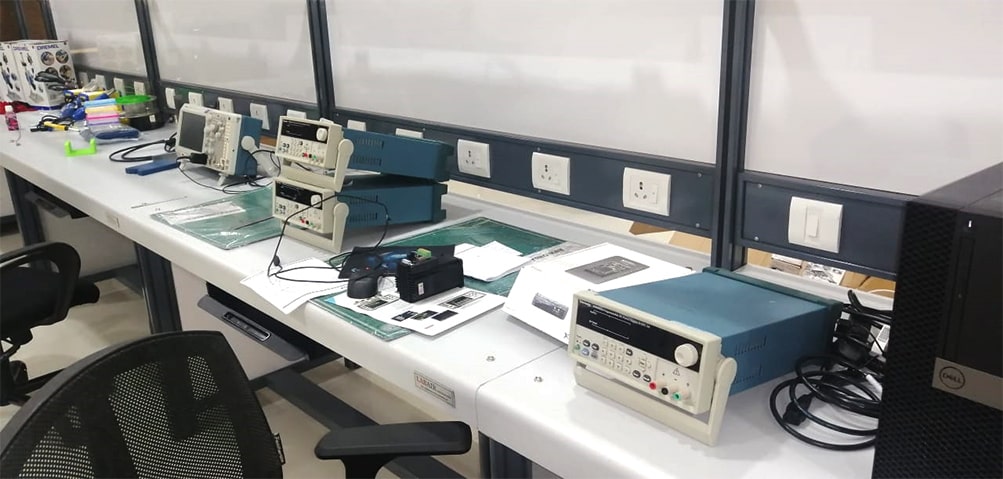 Wood Working & Power Tools
• Saw Unit (Table Saw, Miter Saw, Scroll Saw, Circular Saw, JIG Saw) • Bosch Tooling Set • Drill Set • Bench Drill • Chisel Set • Hand Router • Planner • Hand Tools • Metal Grinding and Cutting Tool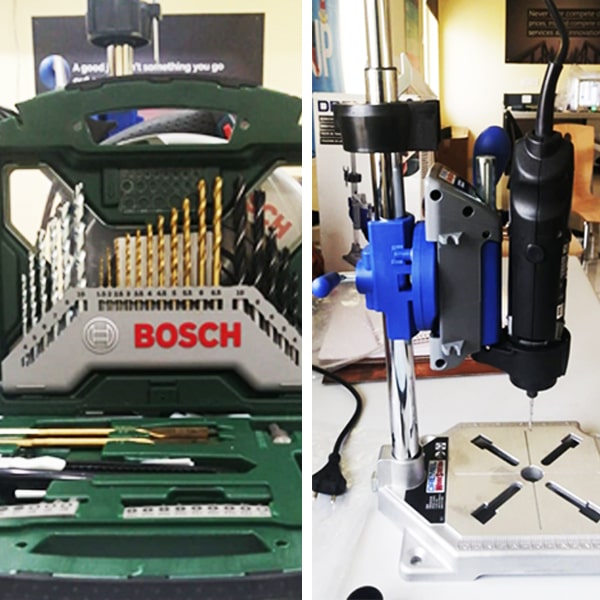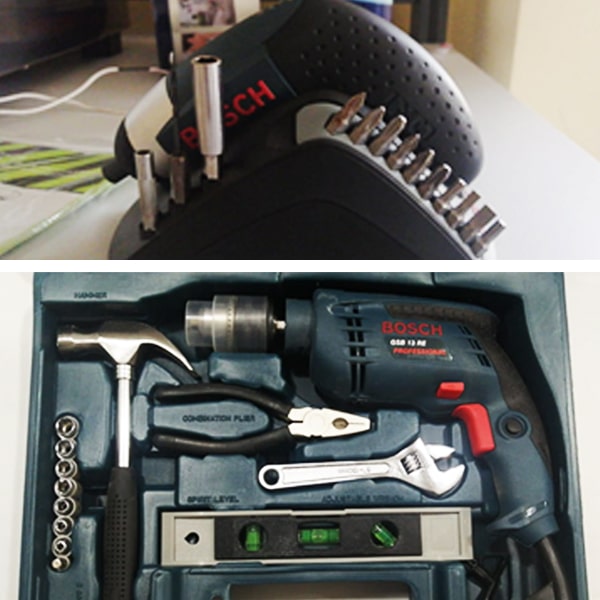 Sl.No

Service or Facility

Revised Price (Non-Incubatees)

For Incubatees

 

1

FDM 3D Printing

Rs. 50 per hour + Material Charges Rs. 6.50 per gram (includes job setup & arrangement time)

 

 

 

 

 

 

 

 

 

 

 

 

 

 

 

30% discount on actual price

 

2

Laser Cutting

Rs. 13 per minute for laser cutting/engraving (includes job setup & arrangement time)

Minimum bill should be Rs. 200/-

 

3

CNC 2D/3D Metal Machining

Rs. 300 per hour, excluding material, depending on materials like Aluminum, Iron, SS, MS

 

4

CNC Routing MDF For 2D cutting

Rs. 200/hr (includes job setup & arrangement time)

 
 
 
 

5

PCB prototyping of one square inch

Rs. 70 for single sided & Rs. 100 for double sided (includes job setup & arrangement time)

 

6

Vinyl Cutting

Rs. 13 per minute

 

7

CAD Modelling charges

Rs. 200 per hour for 2D designs and for 3D its Rs.500

 

8

Designing in Photoshop and Illustrator

Rs. 150 per hour

 

9

Prayas Shala access to wood working, Electronics testing, Soldering equipment and other Tools

Rs. 100 per hour(NON INCUBATEES)

 

10

PCB Designing

Rs. 300 For single sided and Rs. 500 For Double sided

 

11

3D Scanning

Rs. 1500/sq ft (flat surface)

 
Your safety, Cleaning up of labs after use, Assisting with maintaining, repairing, and reporting on tools, supplies, and incidents.